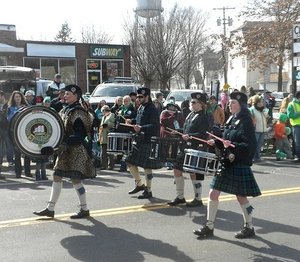 Saint Patrick's Day is almost here, and this year, LI will be celebrating with tons of amazing holiday parades! This March, in honor of Saint Patrick's Day you'll be encountering masses of people decked out from head to toe in green traveling down town streets across Long Island surrounded by even more people celebrating on the sidewalks cheering them on. Attending a Saint Patty's Day Parade is a ton of fun, and is sure to become an annual tradition for you, your friends, and family.

Whether you're Irish, or simply Irish-at-heart, everyone can enjoy a St. Patrick's Day Parade. Grab your best green garb, and find out where you can attend a St. Pat's Day Parade this year right here on Long Island!

For the scoop on all of LI's Saint Pat's Parades, click here!